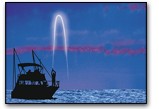 MARINE


CLICK ON ABOVE LINKS TO SEE OUR PRODUCTS AND PRICING!
We are open Tuesday through Saturday 11am to 7pm.
We do bush orders! Call us at (907)224-3572.
We carry food, toys, treats, homes, medicines and other supplies for dogs, cats, livestock, rabbits and other small animals, aquariums and wild and pet birds.
If we do not carry what you need we will order it for you!!
To see the animals that are currently available at the Seward Animal Shelter Click Here www.seward.net/animalshelter
Free Classified Ads!! Call to place your ads. They are posted both here and at the shop. Click here to look at the CLASSIFIED ADS.
We take Visa, Mastercard, Discover and American Express.


Here is how you can reach us:
Mailing Address
PO Box 1823
Seward, AK 99664
Physical Address
Mile 3.5 Seward Highway
Seward, AK
Email
petstuff@seward.net
Phone
(907)224-3572
Fax
(907)224-3549